All the Latest News from M'Club!
In today's issue: 


'Ohana Club Parent Resources
Student Opportunities
Part five in our series of the 5 R's
Recipe of the Month
and more! 
Ho'omau 
Resilience Through Connection


The Theme for the Kailua-Kalaheo Complex Area This Year.
Ho'omau is the value of perseverance and persistence. In practicing this value, we become more tenacious and resilient, and thus, more courageous.
Those who ho'omau do not give up easily and they consider mistakes and failures to be learning experiences. Our message has been "Never give up. Celebrate your strengths in the face of all adversity." We realize, like the 'aha or twine - when bound together, make it stronger - our connections with others gives us strength. As the saying goes "Together we are stronger."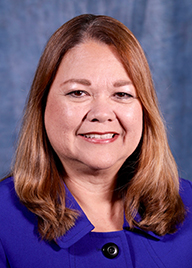 Lanelle Hibbs has worked in the Department of Education for 29 years. As principal at Kailua Elementary, she guided the school through a six-year accreditation status from WASC. Named Windward District Principal of the Year in 2012, she has also been nominated twice for the Masayuki Tokioka Award. She taught at both Kahuku and Heeia Elementary Schools, and earned her B.S. in Elementary Education and  Master's in Educational Administration from UH Mānoa.
What a year 2021 has been!  We are living in a time like no other. Through this pandemic, our world has changed and the value of ho'omau has helped us. It is what we all need at a time like this. Who would have thought that face masks would be a fashion statement?! We know the importance of relationships as we had to connect with others through "Zoom."
To be resilient means we have to look for the positive things in our lives. I  am really grateful for those "silver linings." I am thrilled that creative, diverse, and rigorous lessons continued, despite the challenges. Distance learning became the new normal. Teachers, staff, students, and parents had to learn on Google Meets. I enjoyed visiting classes virtually, as well as seeing students engaged in outdoor learning projects in our 'āina. Students are doing amazing things.
This gives me hope as we look forward to summer and next school year. It is our goal to return to more in-person learning because that is our ideal.  May we continue to perpetuate the connections we've made. E Ho'omau!
With Warmest Aloha,


Lanelle Hibbs
Kailua-Kalaheo Complex Area Superintendent
MAHALO to Ms. Hinano! 
Thank you to Ms. Hinano for our April story!
In The Tale of Rabbit Island by Patrick Ching, we learned how three kind friends, Helena, Honu, and Hapa became Windward side's Mokumanu, Mōkapu, and Kāohikaipu. 
Watch Video on PAF Channel
Enroll Now
Mālama Ko'olaupoko Mālama Honua
Afterschool Program

for the 9 schools we serve.
Blanche Pope, Kailua El, Kailua High, Keolu El, Mālama Honua, Olomana, Pūʻōhala, Waiāhole Elem, and Waimānalo EIS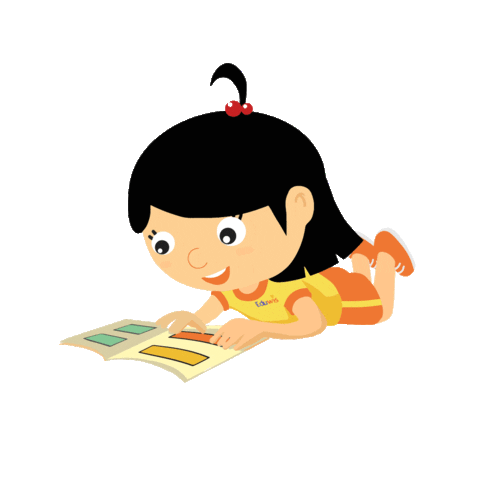 Storytime -
Thursday,
May 20th, 7:30pm
"Humu: The Little Fish Who Wished Away His Colors"
by Kimberly A. Jackson,
and illustrated by Yuko Green 
May Story Time Guest Reader:


Aunty Gerry (aka Geraldine "Gerry" Yeehoy)
Aunty Gerry is a retired teacher, and member of the Hawaii State Department of Human Service's Foster Grandparent Program which has empowered Aunty Gerry to be resilient and embrace challenges as she works with children from diverse backgrounds!
Through caring and trust, Aunty Gerry helps children to learn and reach their goals. She loves reading to children and focuses on making story time fun. 
Aunty is 74 years old and lives in Waimānalo. She has two brothers, a sister and three adult children - a daughter (who is now in Heaven) and twin sons.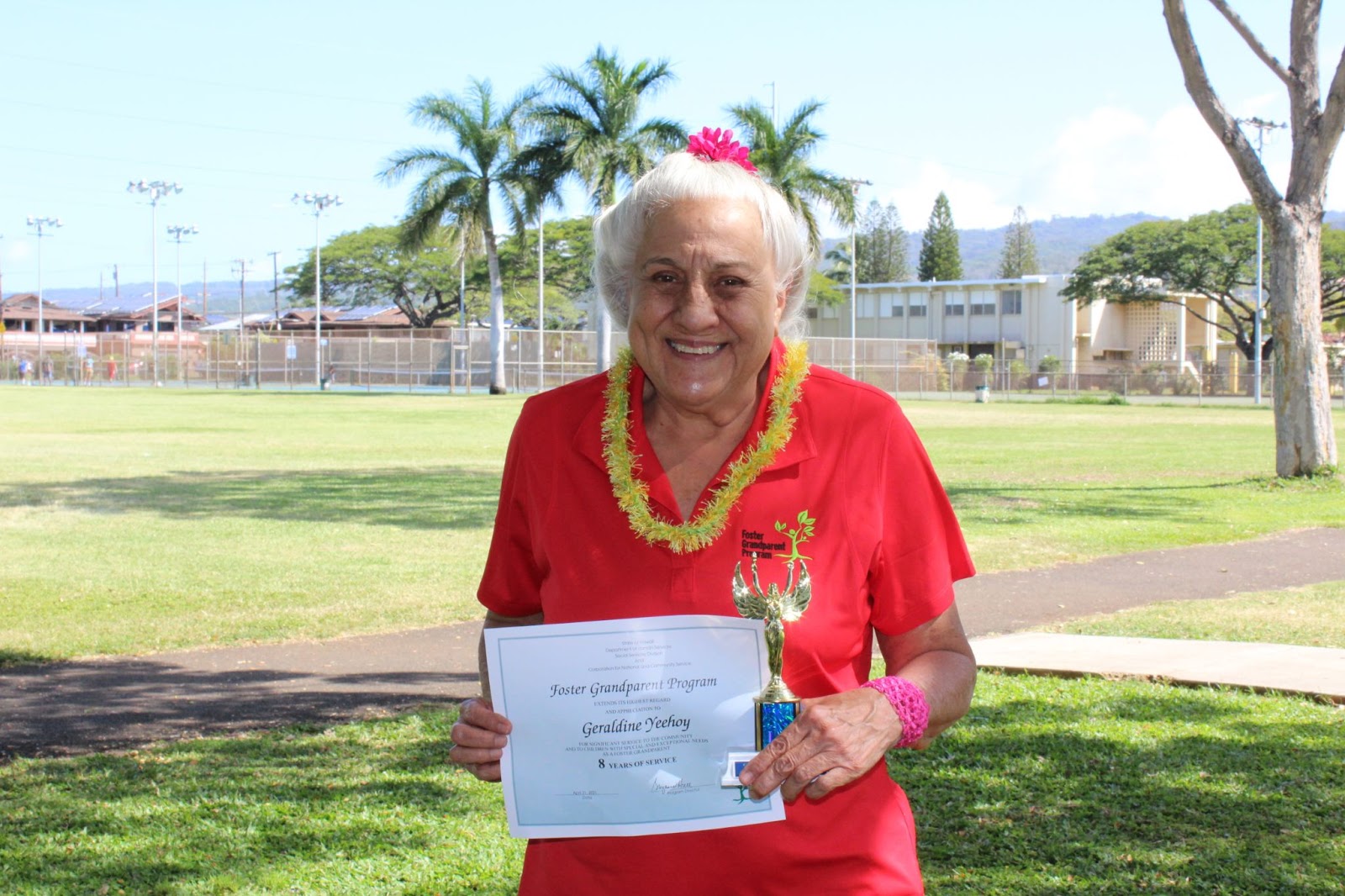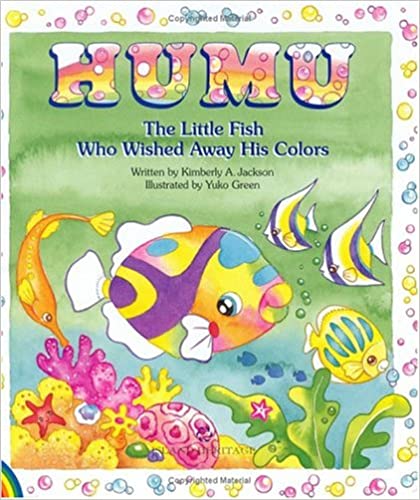 We hope to encourage and equip you to help your child succeed -- not just at school, but for life. We will try to
answer your questions and share resources with you so
you can decide what's best for you, your child and family.
 Hawaiian Phrase of the Month 



 He lawai'a no ke kai papa'u, he pokole ke aho he lawai'a no ke kai hohonu he loa ke aho.



A fisherman of shallow seas uses only a short line; a fisherman of the deep sea uses a long line.

You will reach only as far as you aim and prepare yourself to reach.

Mālama 'Āina
Water that is suitable for drinking or using in our homes is a limited resource that takes energy to produce, clean, deliver to our homes, then process once we are done with it.  Conserving water can be an important choice in preserving an important resource and limiting our carbon footprint to combat climate change.
Repair leaky faucets, indoors and out.
When cooking, peel and clean vegetables in a large bowl of water instead of under running water.
Take short showers instead of baths.
Turn off the water to brush teeth, shave and soap up in the shower. 
Run full loads of laundry.
Add compost or an organic matter to soil to improve soil conditions and water retention.
Use mulch or grass clippings around plant bases to retain moisture and control weeds.
Collect rainfall for irrigation in a screened container (to prevent mosquito larvae growth).
Channel 10  (Spectrum) Channel 11 (HI Telcom)
For centuries, loko iʻa, or fishponds, were a vital part of the Native Hawaiian food system, connecting freshwater sources to the ocean, using rock-wall enclosures to raise and eventually harvest fish. In recent decades, there has been a resurgence of this indigenous way of aquafarming.
Kai Piha: Nā Loko Iʻa looks at how four fishponds on Oʻahu are being restored.
A Message to Parents, from Head Start
Think about the things that make you feel better, such as songs, family meals, prayers, hugs, or seeing the world through your child's eyes. Do them often.
Mahalo to Head Start for this message of encouragement and advice.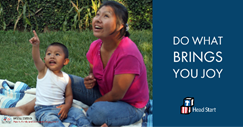 Free Online Coding Class in Scratch for Middle and High School Students
HI FusionED/Tinker & Do Academy is hosting an online coding class for Hawai'i middle and high school students. The course runs June 7-July 28 and includes instructional videos, weekly hour-long live virtual classes, and online mentoring by programming and engineering professionals.
Go to https://www.tinkeranddo.com for more information and to register, or contact Erin at erin@hifusioned.org.
An Event for Parents and Educators Who Want to Use Place-Based Resources to Create Bridges Between School and Home
Date: Saturday, June 19, 2021
Time: 9:30 - 11:00 AM Hawaii
12:30-2:00 PM Pacific / 2:30-4:00 PM Central / 3:30-5:00 PM Eastern
Location: Online Via Zoom, link provided upon registration
Cost: $40 (Includes a "My Rainforest Diorama Kit", which will be mailed to registered participants in advance of the live workshop)
Even though we are learning to create and live in a new normal, it is the perfect time for an awesome Summer Reading Challenge.  It's a time to read books that spark our curiosity and IMAGINATION! This year for every 100 minutes logged online you will receive a virtual badge, a downloadable activity, and an entry to the lucky grand prize drawing for Four Round Trip Tickets to anywhere Alaska Airlines® flies! 

Sign up online, read and participate in fun challenges, log your minutes, earn badges and win prizes!
Free adult computer training class 


Free computer training classes are being offered to adults who have little or no computer experience at Windward CC and other participating UHCCs. 
Classes begin April 30–June 19, 2021 and are 3 hours long.  To make a reservation at Windward CC call (808) 235-7433 or online at: http://windwardcce.org/dr
For all UHCC campus listings call (808) 235-7334.
From Honolulu Magazine, a FREE webinar series:  Life Interrupted
May's topic is a good one for parents!
Navigating What's Next-Helping Students Recover and Thrive
From preschool through high school, schools had to transform to find ways to reach students even as the pandemic put traditional learning methods in a timeout. Distance learning helped, some students thrived, other students disappeared. Worries about students falling behind mixed with caution needed to keep the community healthy. How do we find the best way to help our students recover from all this upheaval?
The webinar will be held on May 20, 2021 at 1:00 PM.  Register Here!   
Learning About COVID 19 Activity Guide
COVID-19, coronavirus, has impacted students and families throughout the world and has significantly altered our education systems, including out-of-school time programs. The activities and resources in the Learning About COVID-19 Activity Guides were intentionally designed to support youth-serving programs in engaging students in learning about the science of COVID-19 and developing greater social awareness and empathy.
The guide includes 40 activities and challenges organized by four different age groups 5-9; 10-12; 13-15; 16-18. 
The Hawaii Afterschool Alliance has also published a set of summer activity guides to maintain engagement during a very unusual year. 
The guides are full of fun activities and challenges, plus supplemental activities for four different age groups 5-9; 10-12; 13-15; 16-18. 
RECIPE of the MONTH!
No Bake Cranberry Bars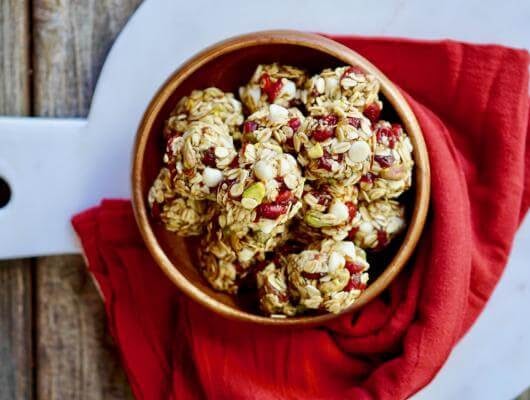 INGREDIENTS
9 Medjool dates, pitted and cut in quarters
⅓ cup agave
1 tablespoon almond butter
1 tablespoon chia seeds
1¼ cup whole grain oats
¼ cup pistachios, shelled
⅓ cup sliced almonds
¾ cup dried cranberries
1 teaspoon vanilla extract
⅓ cup white chocolate chips
DIRECTIONS
In a food processor with a metal blade, add dates, agave, almond butter, chia seeds, oats, pistachios, almonds, cranberries, and vanilla. Pulse until roughly chopped, but not pulverized.
Place oat mixture into a medium mixing bowl. Add white chocolate chips and stir together. Place in refrigerator and chill for about 20 minutes.
Once chilled, use your hands to shape into 1-inch balls, pressing your hands firmly together to shape. A touch more almond butter can be added to help shape and hold, if necessary.
Repeat with remaining mixture.  Note: Store in an airtight container in the refrigerator for up to 1 week.
INTRODUCING
the FIVE R's
Respect
Responsibility
Resourcefulness
Relationships
⇒Resiliency


This is the final part of our series
to Encourage Students, Parents & Teachers
To Know, Live, & Teach the Five R's
⇒ Resiliency
Resiliency is the ability to bounce back from a setback or challenge. People who are high in this ability are more successful in life. They are able to look at challenges and find ways to meet them. Sometimes this means asking for help. Sometimes it means looking at the problem a different way. Sometimes it means realizing that
there is nothing that can be done to change circumstances and moving on.
Characteristics of a resilient person:

Having the ability to bounce back
Having perseverance, not giving up easily
Having positive attitudes
Having the ability to start fresh the next day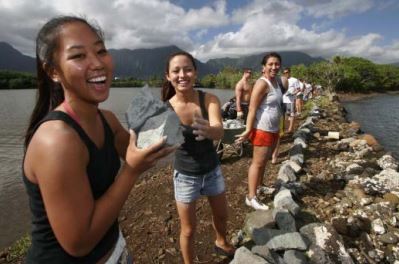 Tips for Parents, Teachers and 'Ohana


Parents can model resiliency:  Show your kids how you look for outside resources, whether it is asking friends or relatives for help with fixing the car, or unplugging the toilet, looking online for information, or talking through a situation with your partner or friend.  
Moving On: When things go badly, accept the outcome, and show them how you are moving forward. Encourage your children to try new challenges. Encourage them to try out for a part in the school play, be on the speech team, or run for class officer.
Doing Your Best: They don't have to win, to be the best, or have the lead. They just need to do their best and stick it out. Remind them that the best sports stars practice over and over before they become good. It is not enough to just show up.
Encouragement: When your child doesn't do well on an assignment make sure you point out what he did well and then help him figure out a better way to do it next time. If you child doesn't make the team, or win a prize, make sure she congratulates those that do. Let her know that everyone can't be best at everything and encourage her to continue participating. Practice with her to help improve her skills so that when she tries again, she may be more successful.
Handling Stress: One thing that makes people more resilient is practicing good stress management. Make sure that you are doing something healthy at least once a week to help release your stress. Teach your children stress management techniques. Do fun things as a family, which will also cut down on stress. This might be going to the beach, taking a walk, spending some time alone without technology, praying, meditating, or any
number of other things that are relaxing.
About the Author: Kathy Bentley, Parent Educator, consults for the Ho'ala Hou Project of the Pacific American Foundation and other agencies serving 'ohana. kathyparentingsolutions.com
Background on the Five Rs:  In 2004, the Castle Complex of schools adopted a framework for positive behavior support called the Five Rs. This initiative is now a community wide effort to develop a common language to help our students grow up to be drug free and good community members. The Ho'ā la Hou Project of the Pacific American Foundation supports these efforts of "Community Works in 96744.' The Project uses a cultural approach to reawaken parent involvement at four schools through a series of educational 'ohana activities.

Nā Hopena A'o - Total Well-Being
Ua ola loko i ke aloha *
(Love is imperative to one's mental and
physical welfare)
Me ke aloha au e mālama ai i ka
no'ono'o, ka na'au, ke kino a me ka
pilina 'uhane i pono ko'u ola.


A Strengthened Sense of Total Well-Being - My Pledge
Total Well-being is demonstrated by making choices that improve the mind, body, heart and spirit.
I am able to meet the demands of school and life while contributing to the wellbeing of family, 'āina, community and world.
Feel safe physically and emotionally

Develop self-discipline to make good choices

Manage stress and frustration levels appropriately

Have goals and plans that support healthy habits, fitness

and behaviors

Utilize the resources available for wellness in everything 

and everywhere

Have enough energy to get things done daily

Engage in positive, social interactions and has supportive 

relationships

Promote wellness in others
Nā Hopena A'o or HĀ are six outcomes to be strengthened in every student over the course of their K-12 learning journey. The outcomes include a sense of Belonging, Responsibility, Excellence, Aloha, Total Wellbeing and Hawai'i. When taken together, these outcomes become the core BREATH that can be drawn on for strength and stability throughout school and beyond.
Visit https://thepaf.org
45-285 Kane'ohe Bay Drive, #102
Kane'ohe, HI 96744-2366
(808) 664-3027
If you'd like to unsubscribe, click here


Mālama 21st Century Community Learning Center is brought to you through a generous grant from the Hawaii Department of Education.