Exploring our is
lands…
Welcome to th
e adventure of Nature Activities for Learning and Understanding (NALU) Studies, where students participate in hands-on outdoor and laboratory activities in environmental science.  Our mission is to design and implement scientific and ecological learning experiences that have helped transform the lives and families of at-risk youth in our community.
Using our surrounding environment of land and sea along with our cultural history and knowledge, NALU Studies cultivates students' curiosity and interest through enriched science education opportunities in marine science, biology, and ecology.  Beyond academic learning, NALU Studies strives to transform and empower the lives of youth by building trusting relationships and providing guidance and mentoring with an opportunity to experience personal achievement.
We are proud that since 2009, Nature Activities for Learning and Understanding (NALU) Studies has provided outdoor and environmental science education opportunities for youth. 
Manning Taite III
NALU Studies
NALU Studies offers two sequential courses and a mentorship program.  Students study a traditional Hawaiian ahupuaʻa (watershed) and engage in a curriculum aligned with the Next Generation Science Standards (NGSS).  Students can earn high school and/or college credit from Windward Community College for each course towards their academic goals.  Students are between the ages of 13 to 17 years old and are in a cohort of up to twenty.
Oli No Ka Papa NALU
Eia na mamo, na lehua o Ko'olau
Here are the yellow flowers, the lehua blossoms of Ko'olau
We are the descendants, the cherished ones of Ko 'olau
Mohala mai i ke kawelu holu o Lanihuli
Blooming in the 'swaying grass winds' of Lanihuli
Flourishing even in the face of challenges
Huli ke alo i ke kai, i Moananuiakea
Turn the face seaward, to the vast and ancient Pacific ocean
We look toward the abundant wisdom of the ancients
E kamau i ka hoe a pae i ke kula
And the paddle is continually dipped until reaching the shore
And we are nourished until full by this ancestral knowledge
'Ale ka holopali o Paliku
Gusting is the 'cliff running wind' of Kualoa
Strong are the traditions of our heritage
'Ale'ale ke kai paki o Maunalua
Rising is the spraying sea of Maunalua
Growing in influence and knowledge
Lua 'ole na ao loa o Konahuanui
Incomparable are the long clouds on Konahuanui, the highest point of Ko'olau
We [ourselves and our ancestors] are unique, of the highest order
Ku kilakila i ka la'i e
Standing proudly in the calm
Grateful that our ancestors have provided us peace and safety
Each course is 150 hours long, with a combination of hands-on learning experiences through field expeditions and academic learning.  Courses start with nature activities that include hiking, canoe paddling, and snorkeling to build trust and relationships.  This is an opportunity for students and staff to get to know each other better and develop a bond as a team.
Nature activities lead into a two-week intensive academic program, where students work in the laboratory, conducting college-level scientific experiments, collaborating in groups and working alongside professionals and experts.  Students present their research at the culminating event, a formal scientific symposium attended by scientists, community leaders, and families.
PLACES
Waikalua Loko Fishpond
The Pali
Haiku Valley
Kako`o`iwi Lo'i
Kawainui Marsh
HIMB Coconut Island
Windward Community College
ACTIVITIES
Hiking
Snorkeling
Reef exploration
Hawaiian Cultural practices…
LEARNING
Water sampling
Community service
Microbiology
DNA extraction
Leadership and Teamwork
2022 Cohort: Day 1 on Kahoʻolawe!  We planted 1300 ʻakiʻaki grass to help stabilize the shoreline, sampled water quality in an explosion crater that formed an anchialine pond, swam in the clear ocean, and learned about land management practices that connect to the hydrologic cycle to improve ecosystem functionality and support diverse communities.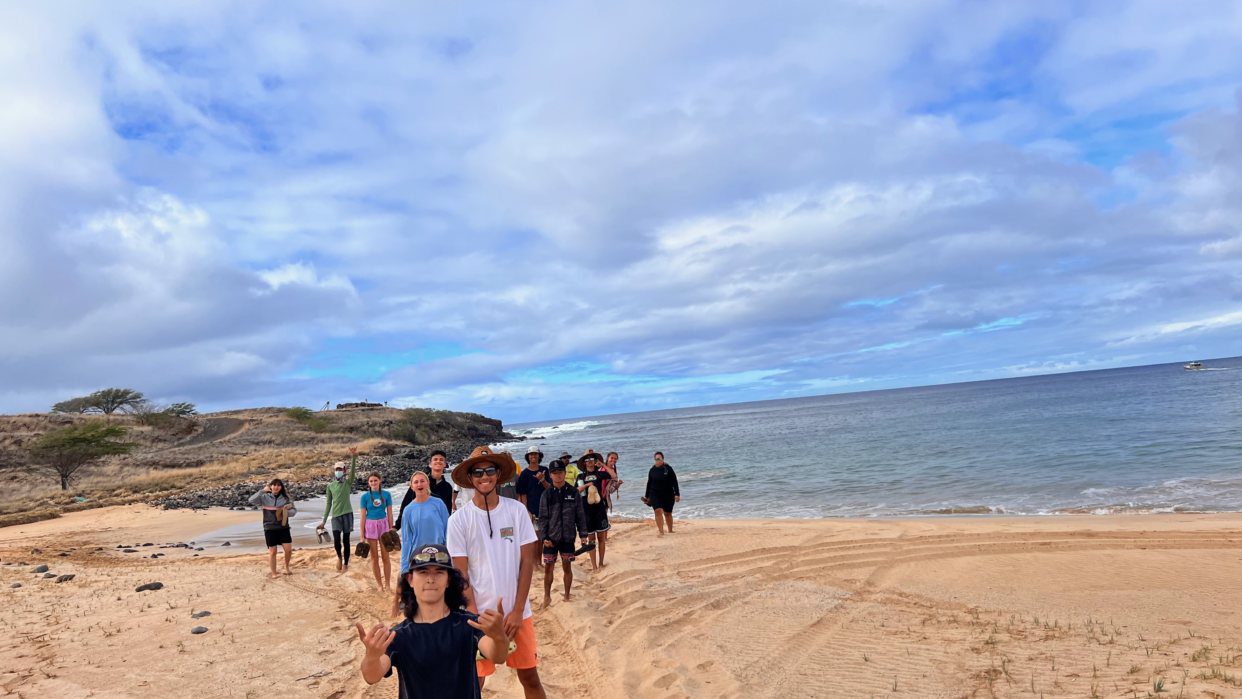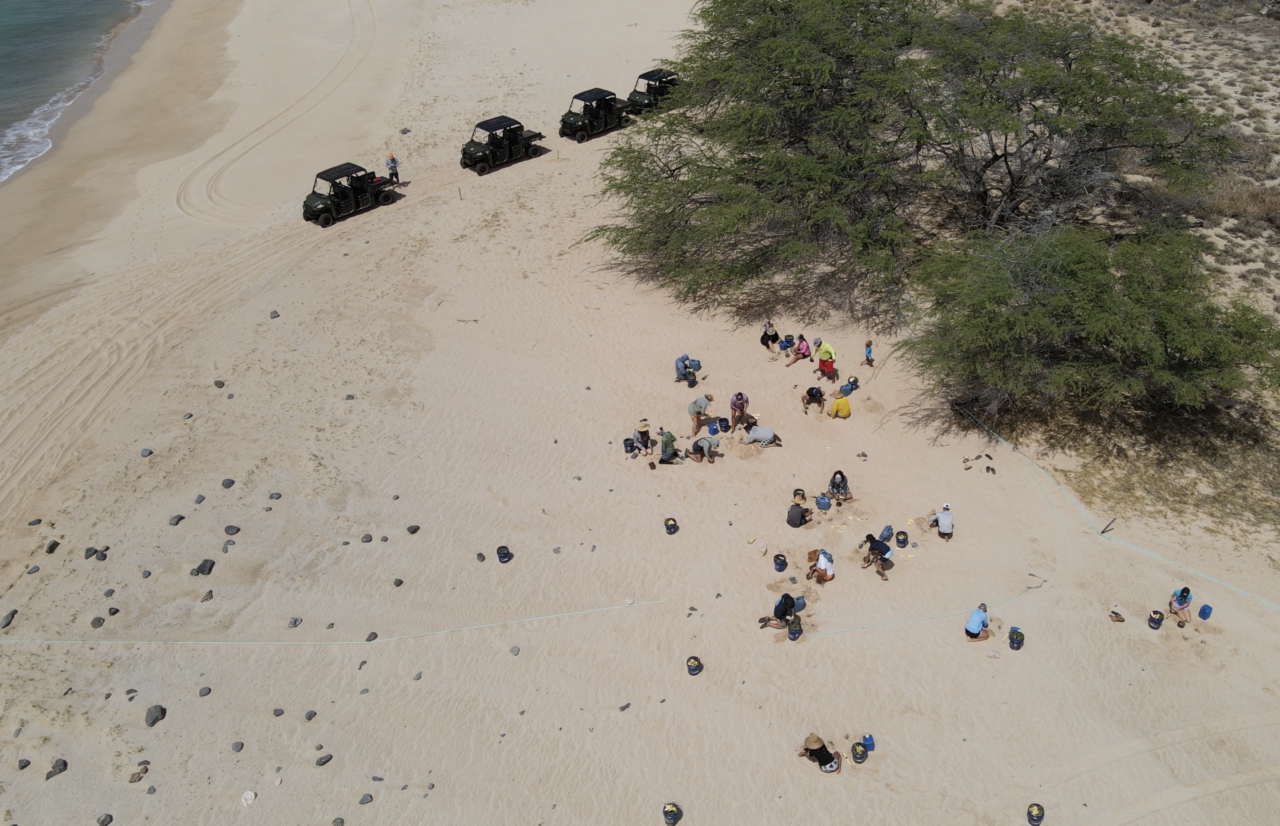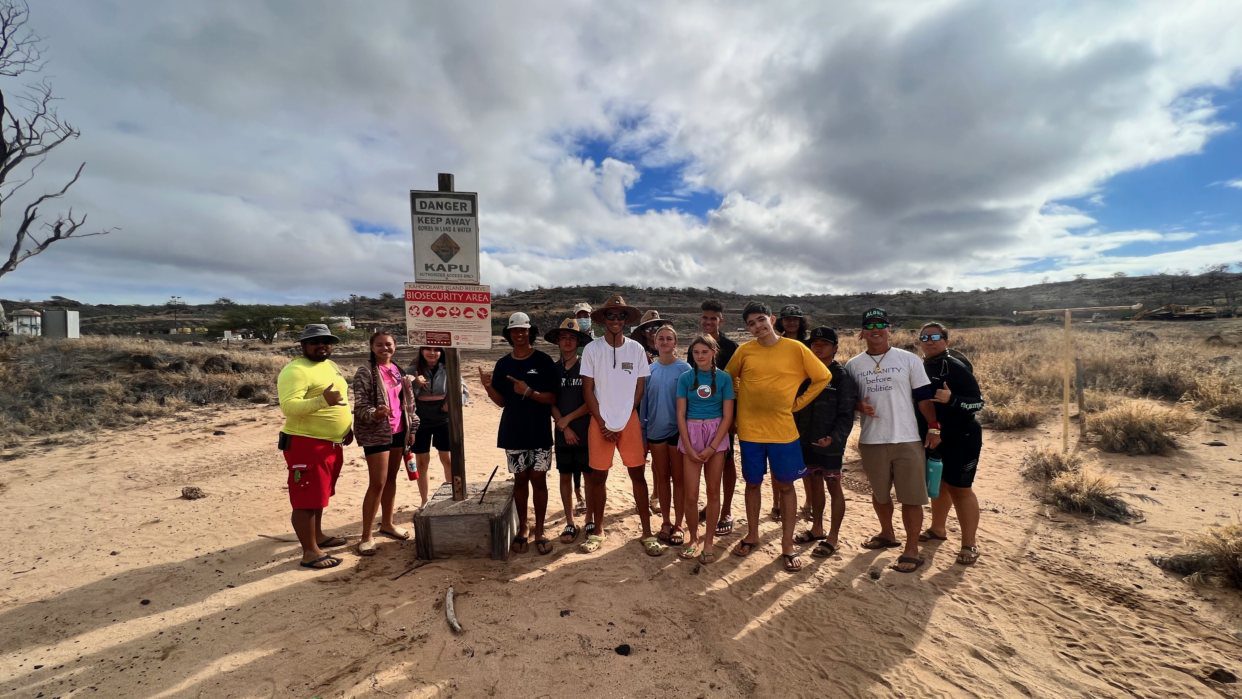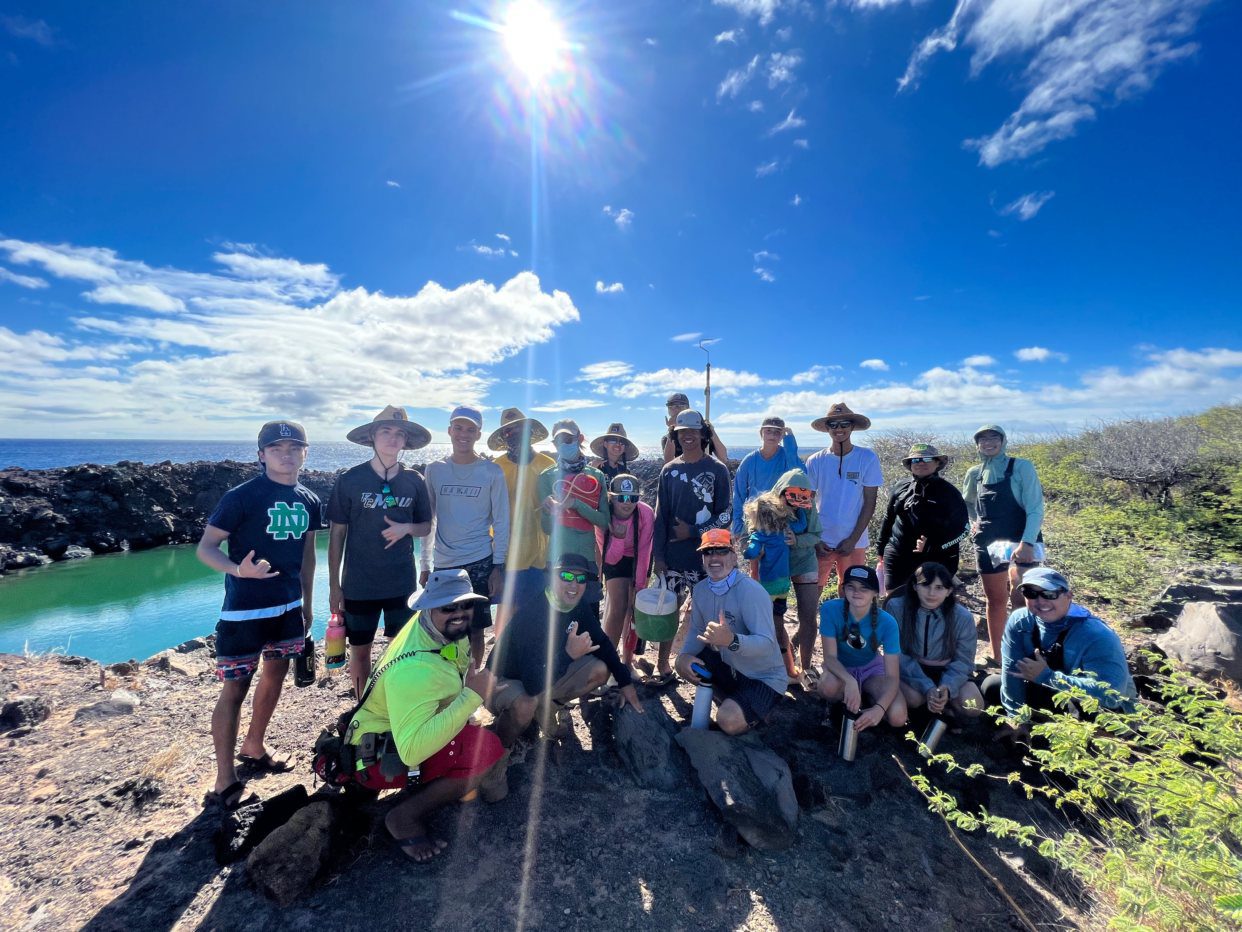 On Kahoʻolawe, we learned about place by practicing Kilo, observation using all senses and opening oneself to the hidden parts of our world. We made our way west to Keanakeiki, where we learned about two other invasive organisms, cats and kiawe. We got rid of the kiawe and made room for indigenous plants, like maʻo and ʻilima.  Returning to Honokanaiʻa, we conducted benthic surveys and learned about corals.