2021 Dates  (Covid Protocols Followed)
September 18
November 20
7:00 Set-Up/Parking – Volunteers needed
7:30 Registration Opens – Morning Snack at the pond.
8:00 Morning Circle
Introductions and Oli,
Organize groups and leaders, distribute work tools, and head out to the sites!
We'll remove limu from pond, pull mangrove keiki, cut mature mangrove, pass mangrove to chipper, and do other restorative work.
11:30 Clean up & Pizza Lunch!  
We rinse off in the ocean, then use fresh water at the hoses, hang our gloves on the line and wash our tools before we eat!
We'll have work certificates on hand for those who need one for service requirements.
12:00 Store all equipment and conclude the event.
What Should I Bring?
Your Waiver Form  *or Sign Now, Online!
One form per adult please.  Children may be added to the parent/guardian's form.
Reusable water bottle.  Please, no single use plastic water bottles. We provide ice water for you to refill your bottle!
Clothing and shoes (sneakers or tabis) you won't mind getting dirty and wet
Gloves
Sun Protection:  Hat, sunscreen, etc.
Sign Online – it is quick and easy (or use the blue button to print a copy to sign on paper)
Printable Map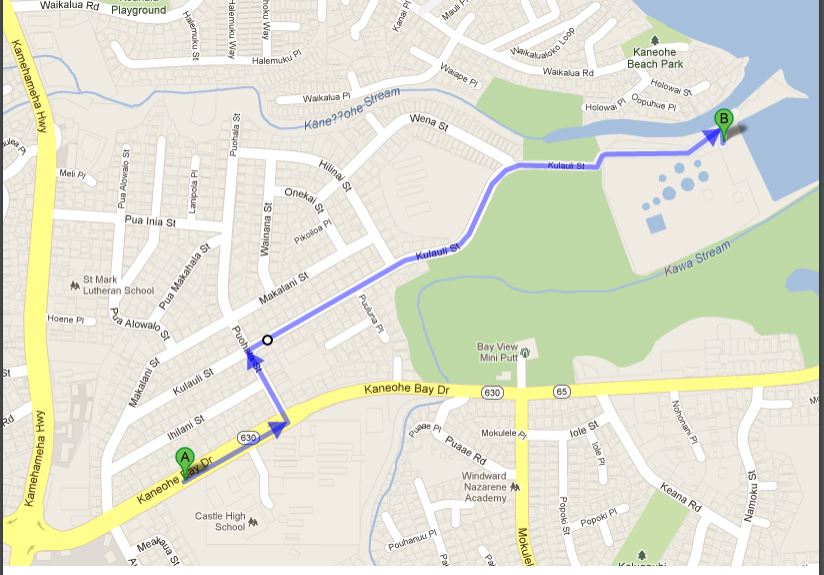 Want to learn more about Hawai'i's ancient fishponds?