Waikalua Loko Fishpond Oral History Archive:
Looking to the Past to Chart Our Way Forward
How did the restoration of a small 400-year ancient Hawaiian fishpond capture the imagination of its founders to create a journey of continuing innovation in modern times?
Our archive tells the stories of how the Fishpond earned its rightful place as a living cultural resource for the future.
Walking in our ancestors footsteps helps us look across the horizon of seven generations, and offers advice for the future.  The stones have been reset. Waikalua Loko Iʻa is our "piko" or center and continues to inspire us to love (aloha 'āina) and care (mālama 'āina) for this precious place called home.
In modern times, the fishpond bridges indigenous wisdom to contemporary knowledge that helps solve community problems. With a Native Hawaiian cultural approach, we embrace the powers of observation, interpretation and application, teaching and empowering students of all ages. 
We tell the stories of how the fishpond was restored and transformed into a laboratory of innovation in education, research, and teacher training. We have created curricula, community collaborations, and partnerships that reach across the ocean to seek and share wisdom and aloha, and create a path to careers that will better serve the community.
As we develop our archival collections, we are committed to the collaboration, engagement, and partnership in order to mālama traditional knowledge and practices.  Waikalua Loko I'a serves as our piko for the community to learn about both ancient and modern Hawaiian fishpond practices.  In 1995, the Waikalua Loko Fishpond Preservation Society was created to perpetuate the practices of the Hawaiian fishpond to further its educational purposes and to physically beautify and revitalize the pond.  In 2019 Pacific American Foundation Hawaii, Inc., became the deed owner of the Fishpond.   We continue our commitment to learn, teach and add to the knowledge to develop better stewardship practices to maintain, sustain, and restore the pond for future generations.
We interviewed kūpuna members of the Preservation Society, some of whom are now in their 70s – 90s. Their stories chronicle the revitalization of what was once a jewel of Hawaiian engineering and sustenance, the Hawaiian fishpond in our windward backyard at the southern end of Kāneʻohe Bay.
Visitors to the Outdoor Classroom
Visitors to the Outdoor Classroom
Supported by Grants From: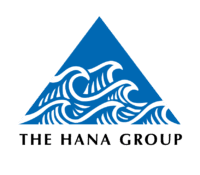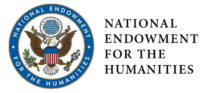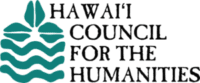 Mahalo to those interviewed for their oral histories.
Lea Albert
Sheila Cyboron
Dr. Hallett Hammatt
Kawaikapuokalani Hewett
Colette Higgins
Dr. Hiroshi Kato
Dr. Dave Krupp
Herb Lee, Jr.
Louise Kaohua Lucas
Dr. Floyd McCoy
Willis Motooka
Fred Takebayashi

This Oral History Archive is Dedicated With Aloha to the memory of Maura O'Connor. Maura was PAF's senior curriculum author and teacher trainer whose passion, aloha and intellect inspired us to understand the importance of culture and place to boost student success. "E ohana hou"
Cultural Surveys Hawai'i:
Aulii Mitchell, Cultural Advisor, Interviewer
Kellen Tanaka, Interviewer
Chantellee Spencer, Interviewer
Photographer: Louise Kaohua Lucas
Pacific American Foundation Project Team: 
Herb Lee, Jr., President/CEO, Convenor, Moderator of Interview panels, and Narrator
Doug Knight, Project Director
Ardis Escherberg, Chancellor, Windward Community College, Supporter of WCC participation
Sarah Gilman Sur, Head Librarian, Windward Community College
Ellie Seaton, Librarian, Windward Community College, Metadata Design
Cindy Texeira, Hawaii Collection Librarian, Windward Community College
David Fry, Electronic Tech, Media Specialist, Augusta ADA transcription support
Kauilaokahekiliokalani Freitas-Pratt, Student Assistant – Transcriber
Shayla (Shel) Sunada, Student Assistant – Transcriber
'Ōlelo Community Media video production team:
Angela Angel, 'Ōlelo Chief Production Officer
Kekoa Graham, 'Ōlelo Production Services Manager
Scott Nordquist, Assistant Director
Thomas Collins, Camera Operator
Justin Kuwamura, Camera Operator
Corinne Makahilahila, Camera Operator
Filipo Tuisano, Camera Operator
Chase Yamauchi, Camera Operator
Alex Miyamoto, Audio
Deron Kamisato, 'Ōlelo Editor
Jo-Lynn Domingo, Production Coordinator
Roger McKeague, Executive Director