Take a Peak! Short Videos
The First Students at the Pond's Outdoor Classroom:  Sheila Cyboron's Story of Transformation
Restoring the Kū Stone:  Fred Takebayshi's Story of Finding and Restoring the Stones
The Great Equalizer:  Colette Higgins' Story of the Impact of Working in the Pond as a Great Equalizer
The First Meeting:  Floyd McCoy's Story of the First Meeting To Organize the Preservation Society
Mahalo to those interviewed for their oral histories.
Lea Albert
Sheila Cyboron
Dr. Hallett Hammatt
Kawaikapuokalani Hewett
Colette Higgins
Dr. Hiroshi Kato
Dr. Dave Krupp
Herb Lee, Jr.
Louise Kaohua Lucas
Dr. Floyd McCoy
Willis Motooka
Fred Takebayashi
This Oral History Archive is dedicated with aloha to the memory of Maura O'Connor. Maura was PAF's senior curriculum author and teacher trainer whose passion, aloha and intellect inspired us to understand the importance of culture and place to boost student success.
"E ohana hou"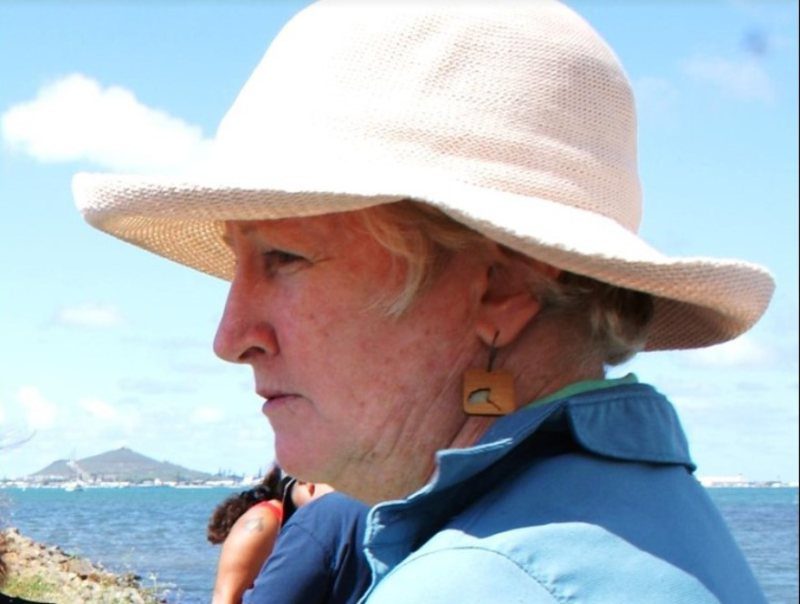 Pacific American Foundation Project Team
Herb Lee, Jr., President/CEO, Convenor, Moderator of Interview panels, and Narrator
Doug Knight, Project Director
Ardis Escherberg, Chancellor, Windward Community College, Supporter of WCC participation
Sarah Gilman Sur, Head Librarian, Windward Community College
Elizabeth Seaton, Librarian, Windward Community College, Metadata Design
Cindy Texeira, Hawaii Collection Librarian, Windward Community College
David Fry, Electronic Tech, Media Specialist, Augusta ADA transcription support
Kauilaokahekiliokalani Freitas-Pratt, Student Assistant – Transcriber
Shayla (Shel) Sunada, Student Assistant – Transcriber
Louise Kaohua Lucas – Photographer

Cultural Surveys Hawai'i
Aulii Mitchell, Cultural Advisor, Interviewer
Kellen Tanaka, Interviewer
Chantellee Spencer, Interviewer