We provide educational and stewardship opportunities for students, parents, educators, community, business and civic organizations that reflect and integrate core Hawaiian values. Our fee structures are based on the visitor's expectations. 
Kalama program (Docent lead; DOE approved): $9.00 per person

This program is designed on the "Aloha `Aina curriculum, consisting of station activities as placed-based learning activities in the context of an ancient Hawaiian Fishpond.
Kukui program (Guided Tour and Service Project): $7 per person.

Overview and history of the pond, short tour, and service project.
Hanalima program:
Consists of Service Only
$5.00 per participant.
Groups of 50+ please add cost of chemi-toilet (lua) $160.  
We understand there may be some financial hardship and welcome a suggested donation amount that would help to cover the costs associated with maintaining the pond and operational fees as well furthering the mission of PAF.
If your circumstances allow you to help us to help others, please consider a gift to PAF to support programming.  
Reusable water bottle.  Please, no single use plastic water bottles. We provide ice water for you to refill your bottle!
Clothing and shoes (sneakers or tabis) you won't mind getting dirty and wet
Gloves
Hat and Sun protection/sunscreen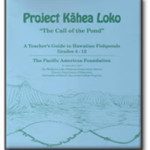 Learn more about Hawai'ian Fishponds through Pacific American Foundation's Project Kahea Loko.
The Book is available for download at left.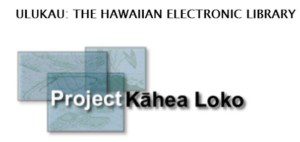 Visit the Teacher's Guide
Searchable by topic and grade level.
Teachers & Group Leaders: We will need a waiver for each adult and each child in your group – Parents/Guardians sign for minor children.
Online at: https://www.thepaf.org/fishpondwaiver .



Print a Hardcopy to sign, and bring along