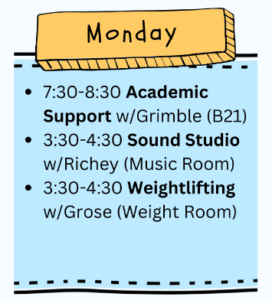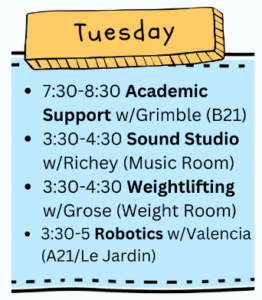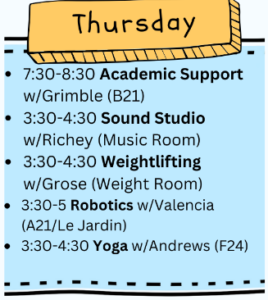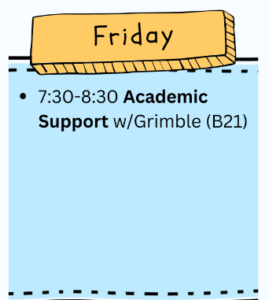 CLASSES INCLUDE FREE SNACKS!  
Join Mr. Jacob Valencia to explore Robotics...What an opportunity!  Only here! at Kailua High! 
T Th 3:30 - 5pm 

 
Academic Support / Homework Help. Drop In!  Bring Your Study Group! Malama provides FREE SNACKS!   Room B21
M T Th F 7:30 - 8:30 am



Angelica Grimble provides academic support in a small group setting. Together we will work on time-management skills; building academic confidence using a growth mindset, breaking down assignment expectations; and utilizing academic supports such as graphic organizers, sentence stems, interactive notes, and more. Students who would just like a supportive space to work independently are also welcome. Computers and supplies will be provided. 

Weight Training Class
Join our class
in the Weight Room  M T Th 3:30 - 4:30


Want to learn how to tone your muscles while you increase your strength? Lifting weights with proper form and techniques can help you do just that! Beginning and experienced (and everyone in between) weightlifters are all welcome!    No prior experience required.
 

Digital Music Entrepreneurship Training

 

In the Fall Semester, select students will do online training and then become eligible to work in KHS new on-campus music studio!

Students record Podcasts, media projects, and basically anything digital music!  Your ideas and entrepreneurial endeavors are requested. 

M T Th 3:30 -4:30


Bring your yoga pants and get limber with Yoga 

 

Thursday 3:30 - 4:30 
Yoga Class