As another unprecedented year comes to a close, we want to thank all of you for being a part of the PAF 'ohana.
We are so grateful for the amazing teachers, administrators, families, and community partners that we have been fortunate to work with.
From all of us here at The Pacific American Foundation and our 17 schools on the Windward side, we wish you a wonderful holiday season and a safe, healthy and happy 2022! 
Mālama Honua - Malama Ko'olaupoko, and Lōkahi enrichment programs are funded through the Nita M. Lowery 21st Century Community Learning Center out of school time federal program through the Hawaii Department of Education and the Community Engagement Branch (CEB), with additional support from private donations and grants. 

He'eia Elementary is one of the schools served through the recently-started Lōkahi program. 
The School Principal, Danny Garcia, has shared the following highlights from the program so far.
Homework Support / iReady
We support students on math and reading assignments. Our teachers provide guidance and strategy to students so they can complete their work. iReady provides students with engaging instruction that help them grow in reading and math.

 Students have been doing fun activities where they move, stretch, and tune in an awareness of their surroundings.  
They've done mixed media arts and crafts activities, guided drawings for Halloween, and focused breathing exercises. 
Proper warm ups and exercises, leading to dance routines set to popular songs like "Dynamite", "Toosie Slide", and "Spooky Scary Skeleton." Students learned hip hop and jazz techniques like waving, tutting, turns, kicks, and splits, and collaboratively created freestyle moves. We saw such enthusiasm and love of dance as students created seasonal performance videos and recitals which showcased each student's unique dance skills and personal style.
Robotics – Students work with partners to build clawbot robots by following the directions provided and with over 100 different pieces. They have been practicing communication skills, being resourceful and being resilient in order to build their robots. After completing their robot, they work collaboratively to lift and stack boxes with the clawbots.
Principal Danny Garcia was born in Kāneʻohe and later moved to Kailua where he attended Kainalu Elementary School. He attended ʻIolani School from the 7th grade until he graduated in 1991. He went on to graduate from UH Mānoa.
Mr. Garcia began as a Special Education Educational Assistant (EA) at Ben Parker Elementary School. Then he and his wife, who was raised in ʻĀhuimanu, moved to Kailua-Kona where both taught at Kealakehe High School. Mr. Garcia taught Social Studies and coached football until he became Vice Principal there.
After 10 years at Kealakehe High School, he went to Kohala Elementary school where he spent the next 10 years as principal. Twenty-two years and two beautiful daughters later, he and his family moved back to beautiful Kāneʻohe. He is honored to be serving as principal at He'eia Elementary School, in the town where he was born and at a school in which three of his sisters attended!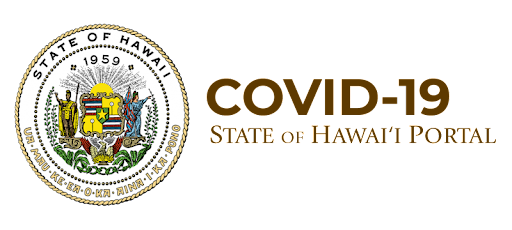 For the latest on safety guidelines, testing, vaccines, and other resources related to COVID-19, please see the Hawaii Department of Health's COVID-19 portal at www.HawaiiCOVID19.com .

If your child is getting vaccinated, here are some helpful steps parents can take to prepare for your child's doctor vaccine visit and know what to do to support your child during and after your child is vaccinated.  https://www.cdc.gov/vaccines/parents/visit/before-during-after-shots.html
Holiday events across O'ahu to enjoy during winter break

The ʻOhana Corner

We hope to encourage and equip you to help your child succeed -- not just at school, but for life.

Hawaiian Phrase of the Month:


He pūnāwai kahe wale ke aloha. 
Love is a spring that flows freely

Mālama 'Āina
🌎
The holidays are a wonderful time for family and friends but can also be a time to care for our earth!  Here are a few simple tips to protect our 'āina during this season.
Did you know....?
The amount of trash Americans produce increases by an estimated 25% between
Thanksgiving and New Year's Day!  
Reduce waste!
Creating trash not only fills landfills but also increases our carbon footprint by increasing the energy needed to produce these disposable items. 

Reuse decorations.  Use decorations from previous years, or shop for sturdier decorations that can be stored and reused in future holiday celebrations!  Or, better yet, create your own decorations from recycled materials!

Wrap gifts in reusable gift bags or with recycled wrapping paper.  If every American used recycled paper to wrap just three presents this holiday, it would conserve enough paper to cover 45,000 football fields!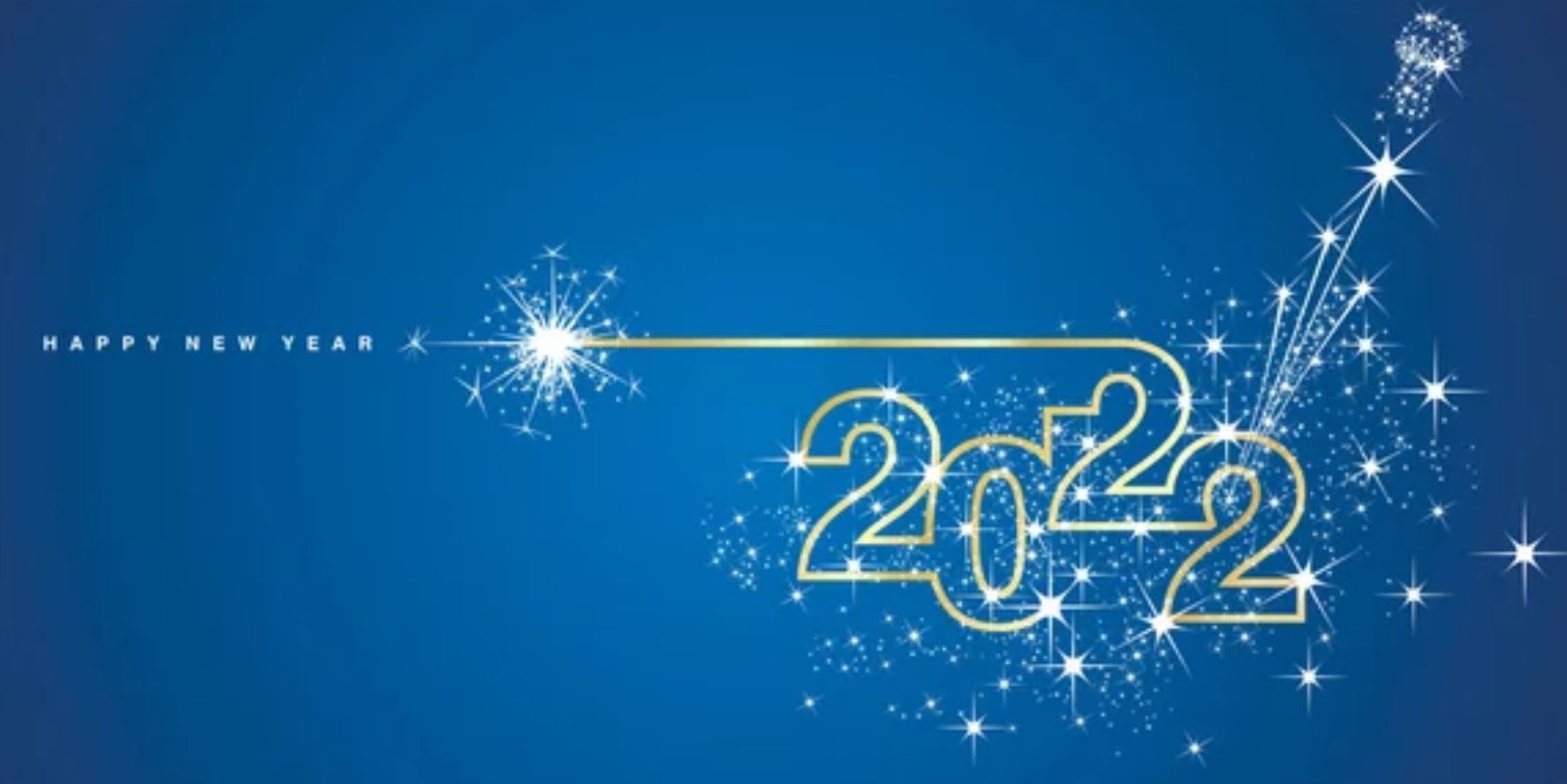 Use less electricity for a smaller carbon footprint and a lower electricity bill!
Although more costly initially, LED light strands use far less electricity and are more reliable than traditional incandescent light strands.
Use a timer.  Put electric decorations on an automatic timer to only be on when needed.
RECIPE of the MONTH
Ultimate Candy Bar Cookies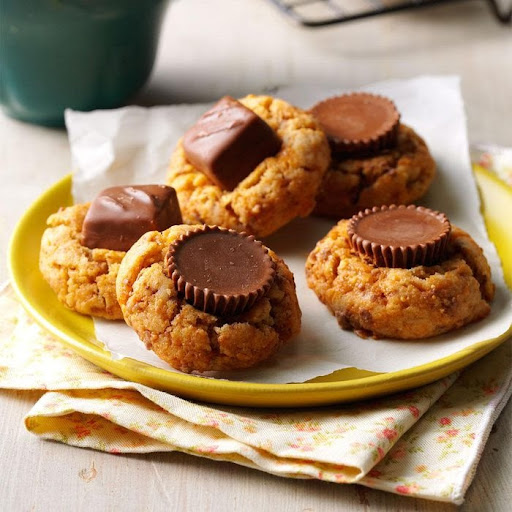 Ingredients:
7 Butterfinger candy bars (2.1 ounces each), coarsely chopped
1 cup butter, softened
2 large eggs
3 cups all-purpose flour
1 teaspoon baking powder
1/2 teaspoon salt
27 Reese's mini peanut butter cups
27 miniature Snickers candy bars
Parchment paper
Directions:
Preheat oven to 375°. Place Butterfinger candy bars in a food processor; process until ground. In a large bowl, cream butter and 2 cups ground candy bars until blended. Beat in eggs.
In another bowl, whisk flour, baking powder and salt; gradually beat into creamed mixture.
Shape into 1-in. balls; roll in remaining ground candy bars.
Place 2 in. apart on parchment-lined baking sheets.
Bake 8-10 minutes or until tops are cracked.
Immediately press a piece of candy into the center of each cookie.
Cool on pans 2 minutes. Remove to wire racks to cool.
Freeze option: Freeze cookies, layered between waxed paper, in freezer containers. To use, thaw before serving.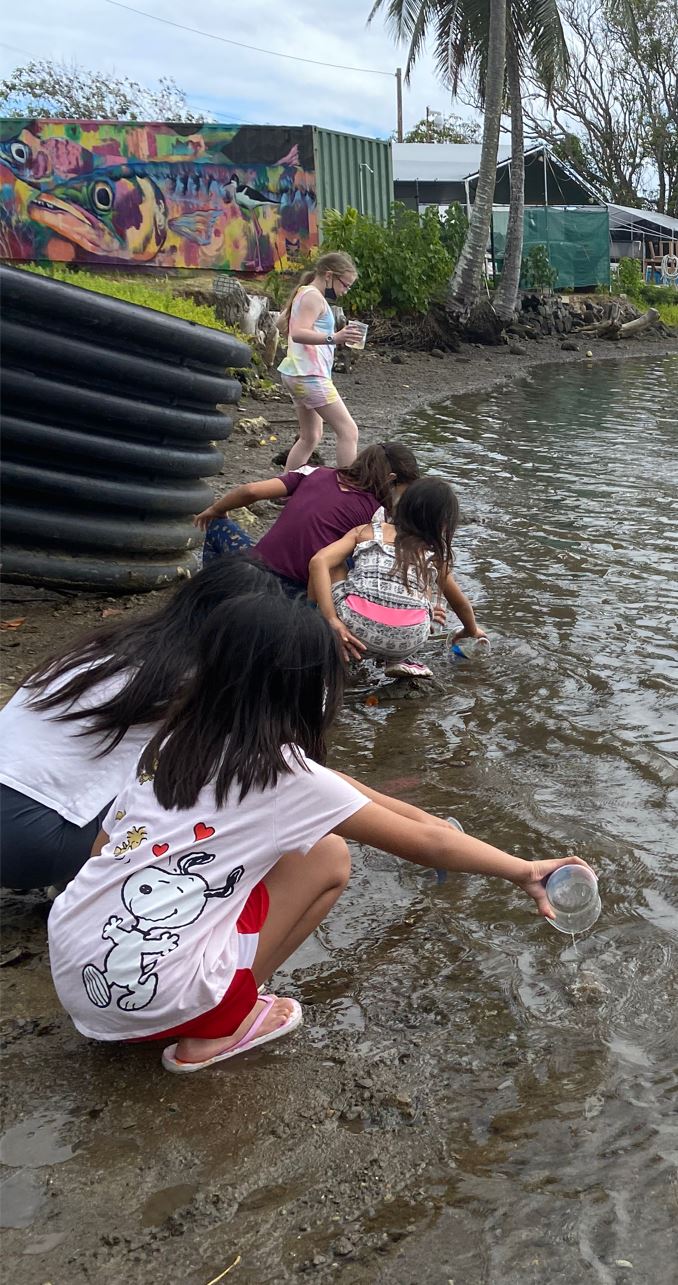 Calling all Community Partners, Businesses, Foundations!
If youʻre in a position to give...Please support Pacific American Foundation and the Mālama and Lōkahi programs before December 31, 2021
We know your inbox has filled up with requests from many worthy nonprofit organizations all asking you to support them. And you probably support many nonprofits with your generosity—whether through volunteering or financial donations.
This year, we ask that you put Pacific American Foundation on the list of nonprofits you donate to at the end of year. 
Even if you don't itemize on your taxes, up to $300 is allowed as a taxable contribution.
We are an independent 501(c)3 nonprofit, not a state, county or government agency. We rely on the generosity of individual donors like you to go the extra mile for your children.  
Our federal and state grants provide programs like Mālama and Lōkahi, but with community support we can add another layer of excellence, whether it's a special class, food or snacks, or equipment to make our afterschool experience amazing.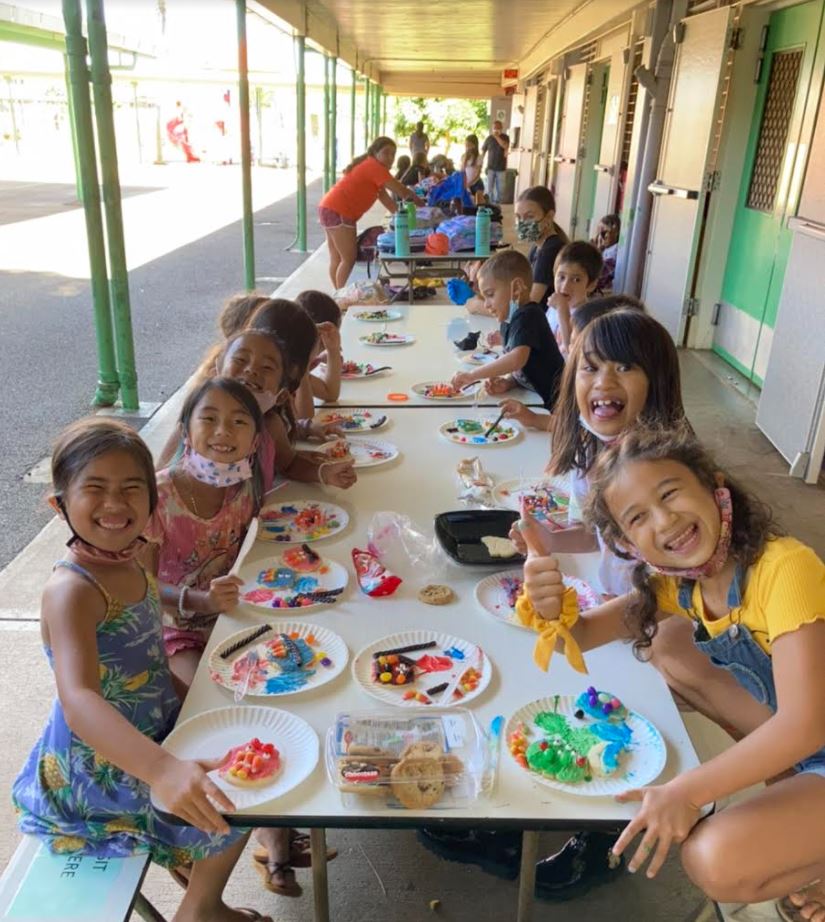 The Hawaii Education Association would like your help to honor awesome local educators who have made an imp act in your lives! 
Teachers are a great source of encouragement, inspiration and positive life transformations.
Many of us have had a teacher who has made a major impact on our lives or helped us to simply do better. 
Share your story of your favorite teacher here
High school seniors who are interested in pursuing a programming degree can win $40,000 for college and a guaranteed paid internship at Amazon. Applications are due January 25, 2022.  For more information or to apply, go to https://www.amazonfutureengineer.com/scholarship
The Vaccination Outreach for Hawai'i Students Project is seeking small teams of middle and high school students, student organizations, schools, and community groups to apply for mini grants to host youth-led projects that help to increase access to COVID-19 vaccinations, information, and resources for students aged 5-18.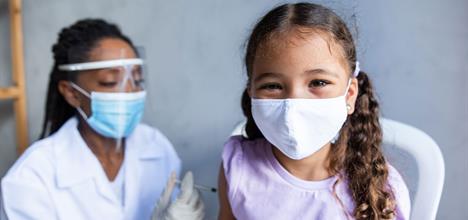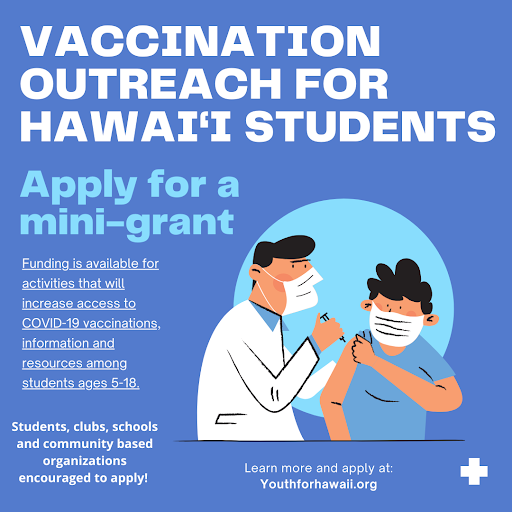 Volunteering is a great way to use your skills and talents to support the community and spread the aloha spirit. For a list of youth- and family-friendly volunteer opportunities, whether for a one-time event over winter break or for a longer term opportunity in the new year, visit:

TeenLinkHawaii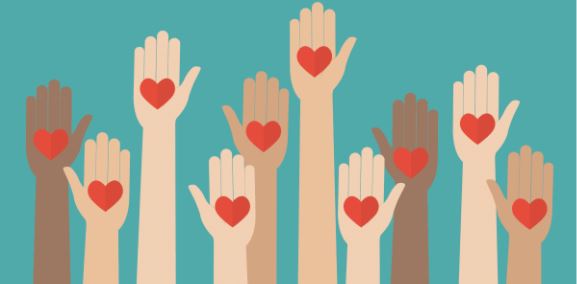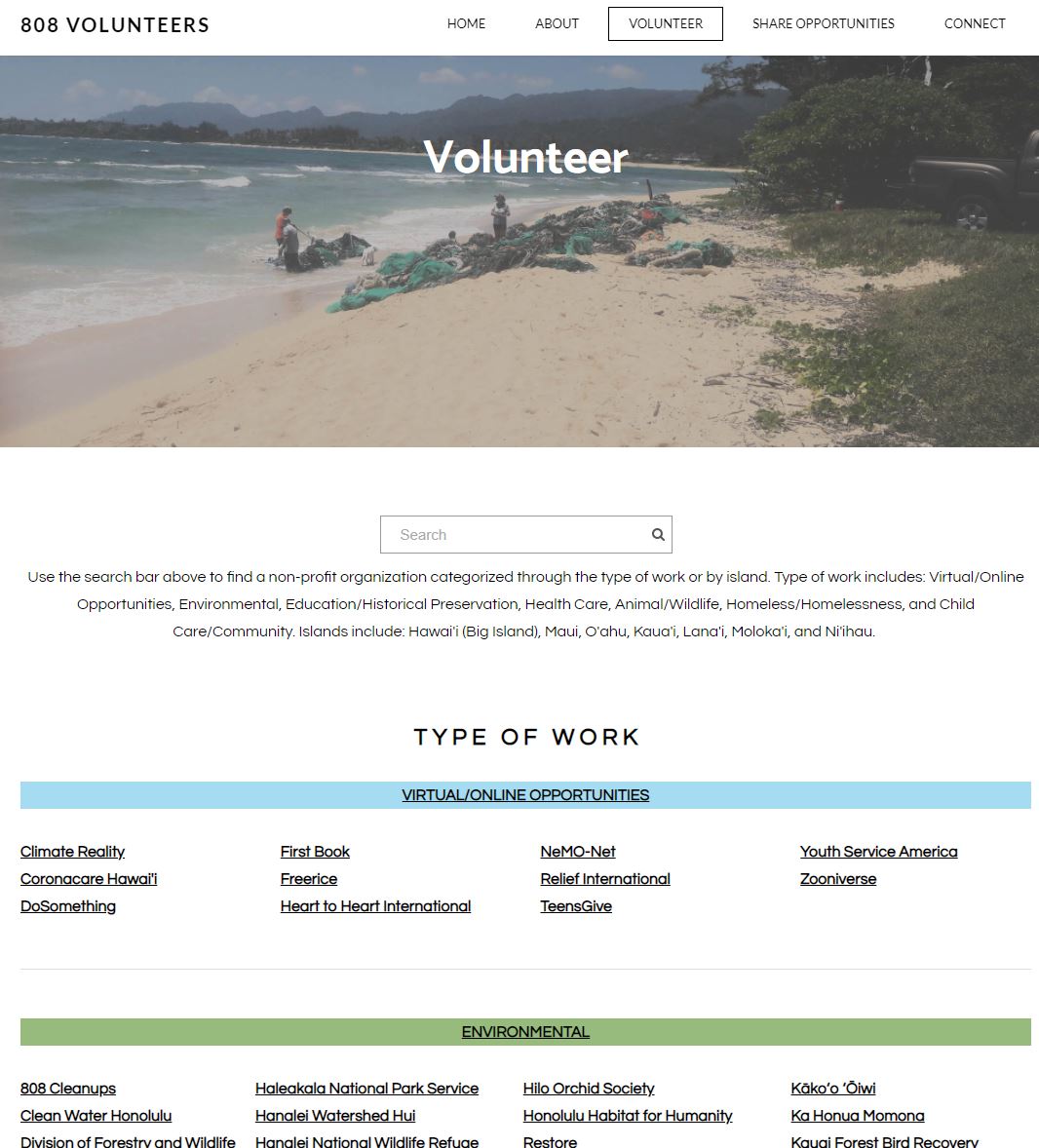 Visit https://thepaf.org
45-285 Kane'ohe Bay Drive, #102
Kane'ohe, HI 96744-2366
(808) 664-3027
If you'd like to unsubscribe, click here


Mālama 21st Century Community Learning Center is brought to you through a generous grant from the Hawaii Department of Education.