All the Latest News from MʻClub!
Preparing Our Community for the Future - Hawaii Workforce Pipeline
ʻOhana Club Parent Resources

Student Opportunities
Part IV of the 5  R's
Recipe of the Month
and so much more!
Above Photo: Kualoa Ranch , one of our first internship partners.has supported student interns from Kalaheo and Kailua High School. Students work side-by-side with the Kualoa Ranch team, exploring career options in the field of Natural Resources.
Preparing our Community for the Future

Contributed by Dr. Rachael Aquino,
President and Principal Officer.

There is a well-known Hawaiian phrase, aʻohe pau ka ʻike i ka hālau hoʻokāhi, which translates to, "all knowledge is not taught in the same school."  At Hawaii Workforce Pipeline, Inc. (HWP) that is just what we believe: one can learn from many knowledge sources.


The mission of HWP is to connect industry professionals with public school educators and students. We do this to move closer to our goal of inspiring students to identify and be prepared for a career, within their interests, that will provide them with a sustainable, living wage. We partner with the Windward Academy for Career and Technical Education (CTE), a skill-based learning program within the Department of Education Windward District Office.
aʻohe pau ka ʻike i ka hālau hoʻokāhi
all knowledge is not taught in the same school

Through the action of connecting our educators and students with industry professionals, our students get a first-hand look into what a career or job sector is really like. It also allows our team to help expand their awareness of available career opportunities. Often, our students only choose careers based on what they've been exposed to. Maybe it is what they see on television or what they see on their "block" (i.e., my aunty is a nurse, or my uncle works for the fire department). By expanding the walls of their classroom to include work-based learning activities lead by industry professionals, we expand the career possibilities for our students as well. Now, instead of aspiring to pursue a career just based on television or family and friends, our students become more aware careers that are available locally, are in high demand, or are emerging. Emerging careers are especially important for our elementary-aged students as 65% of the jobs they will hold in the future don't exist yet 1 .


HWP also strives to positively impact our local businesses. Building a homegrown workforce has many benefits including recruiting culturally and linguistically diverse candidates reflective of the community served, exposure to hard-to-fill positions, and reenergizing staff members as they act as mentors to our aspiring pre-workforce professionals. Additionally, as the regional intermediary for Windward CTE, HWP wants to build true, long-term partnerships between industry and education. This requires the practice of professionalism, respect, and most importantly, gratitude. Compassion fatigue (or "burnout") of our industry professionals is a potential issue. If it is left unchecked, it could potentially hinder these types of long-lasting partnerships. As such, HWP keeps this top of mind in our recruitment and engagement practices.

In closing, it is such an honor to support the Windward Academy for CTE with their work-based learning and career readiness goals. We would like to thank the CTE Program, the Department of Education, as well as the Harold K. L. Castle Foundation and Kamehameha Schools for providing grant funding to make HWP's intermediary efforts possible. If you or another industry professional is interested in supporting our public school students and educators in the realm of work-based learning and career readiness, please feel free to reach out!

Dr. Rachael Aquino
Hawaii Workforce Pipeline, Inc. | support@hawaiiworkforcepipeline.com |  www.hawaiiworkforcepipeline.com

1. McLeod, S., & Fisch, K. (2020). Chapter 1: The Future of Jobs and Skills. Retrieved August 18, 2020

APRIL STORYTIME! 
April 22, 7:30pm

On PAF ZOOM

From the daydreams of Hawaiian artist Patrick Ching comes The Tale of Rabbit Island!

This children's book tells the story of Hapa the rabbit and his friends Holoholo Honu, Helena Humpback and Ruby the Red-footed Booby and how they helped bring harmony to the turbulent skies over Windward Oahu.

Join Us! 
MAHALO to Kalei Mioho-Carrillo, 
Hawaiian language teacher at Hālau Kū Māna Charter School!
For MARCH STORYTIME! 


PAF's first  ʻŌlelo Hawaiʻi storytime was a VERY special treat for our Mālama Club Families!

 'O Manu, Ke Keiki Aloha Manu is the translated version of the newly released picture book Manu, the Boy Who Loved Birds, written and illustrated by Caren Loebel-Fried and translated to ʻŌlelo Hawaiʻi by Blaine Namahana Tolentino.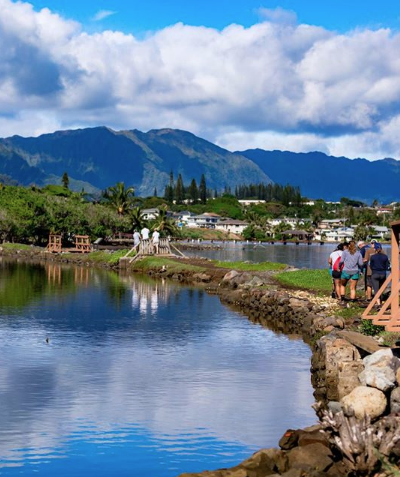 Students in Grades 4 - 8
Join PAF this summer for
Nā Maka O Ka Iʻa,  Our FREE 2 week
Summer Program
June 7-18
Monday thru Friday full day 
8:30 am - 12 noon at Waikalua Loko Iʻa
Covid Protocols Apply
1pm -3pm Virtual Online Component
Virtual /Live Hybrid
More information -  please contact your Mālama 21st Lead Teacher
Register now at www.thepaf.org/namaka . 
Space is limited, first-come-first-served.
Mālama Ko'olaupoko Mālama Honua
Afterschool Program

Last Chance to participate this semester
New Students welcomed from Blanche Pope, Kailua El, Kailua High, Keolu El, Mālama Honua, Olomana, Pūʻōhala, Waiāhole Elem, and Waimānalo EIS
Returning Students, re-register now. Your teacher will tell you when youʻre enrolled! 
The ʻOhana Corner
We hope to encourage and equip you to help your child succeed --
not just at school, but for life.
Hawaiian Phrase of the Month
 
`Ike aku, `ike mai, kokua aku kokua mai; pela iho la ka nohana `ohana.


Recognize others, be recognized, help others, be helped; such is a family relationship.
A Message to Parents



We know that the pandemic has created many difficulties for parents and families but you can make it through it!  When you are feeling challenged, think about the people you turn to in difficult times. Reach out to them now by phone, text, or computer. Maintaining your connections will get you through.





Mahalo to Head Start for this message of encouragement and advice.



More Resources
from our Partners and Community
  Everyone contributes to the effects of climate change through our carbon footprint, an amount of greenhouse gases that are generated by our actions. It is a result of the food we eat, use of power, fuel, the clothes we wear and more.  In the US, every person has an average carbon footprint of 16 tons, one of the highest rates in the world. However, the global average carbon footprint per year needs to be below 2 tons per person by 2050 to have the best chance of avoiding a 2℃ rise in global temperatures.  
Figure out how much carbon you create so you can do your part to combat climate change using this
Carbon Footprint Calculator !  By understanding how your actions and choices impact your contribution to your carbon footprint, you can take action to contribute positively toward protecting our planet.
  Oahu residents impacted by COVID
-Assistance with rent and utilities
- Reopening Information
3 Transition Workshops in April, May and June.   Each FREE Saturday workshop will be about 90 minutes long, and will be hosted on Zoom and Facebook Live.  For families of all ages . 
Register here: https://spinconference.org/registration-2/
ACCESS MARS!
Experience and explore the surface of Mars recorded by the Mars rover Curiosity. 

NASA scientists have created a 3D model of the surface of Mars using actual photographs taken by the rover as it travelled across Mars.
https://accessmars.withgoogle.com/
Free activities for all age, on any topic, that can be done at home!  If youʻre looking for virtual field trips, art lessons, and engineering activities, or just tips for families and CDC guidance... Project Appleseed is a great resource.
RECIPE of the MONTH!
Chicken Tortilla Casserole


Ingredients:
1 onion, diced

Butter or olive oil for saute

1 rotisserie chicken, skin and bones removed, and meat torn into bite-size pieces (about 4 cups)

2 (10.5 oz) cans cream of chicken soup, undiluted

1 (10 oz) can diced tomatoes and chiles

4 jalapenos, diced without seeds

1 (7 oz) can diced green chiles

1 cup chicken broth

1 (15 oz) can black beans, rinsed

1 cup frozen corn

1 tsp chili powder

6 (10 inch) flour tortillas, torn or cut into 1 inch pieces

1 cup shredded cheddar
Directions :
Preheat oven to 350° F.
In a stockpot or Dutch oven, saute onion in butter or olive oil over medium heat for about 3 minutes or until onion starts to soften.
Add all remaining ingredients except the cheese. Stirring occasionally, heat mixture until hot and bubbly.
Pour ingredients into 1 very large baking dish or 2 smaller ones sprayed with cooking spray. Bake for 20 minutes, then top with shredded cheddar and cook for 5 more minutes. Remove from the oven, let cool for 5 minutes and serve. Makes 6 servings.
The FIVE R's
R espect 
R esponsibility
R esourcefulness
⇒  R elationships
R esiliency
This is part 4 of a 5-part Series
to Encourage Students, Parents & Teachers
To Know, Live, & Teach the Five R's
⇒ Relationships
Relationships are the connections we have with others. Positive relationships with others lead to healthier families and communities. Some of these relationships are easy to identify such as through blood, through friendships, through organizations such as school, sports or business. Some are less easy to identify such as living in the same community. Some relationships are positive and some are negative

Hawaiians and many other indigenous people believe that the individual is less important than the community. When we teach our children that treating everyone with respect is important to the well-being of our community, then everyone in the community is more likely to thrive, and our community thrives.
Families and communities work better when each person values every other member of the group. It is important that we teach children that everyone has something to contribute regardless of their skill level.
Children who have good relationships with others demonstrate the following traits:

They get along with others.
They are courteous and well mannered.
They are considerate, helpful and honest.
They demonstrate good sportsmanship.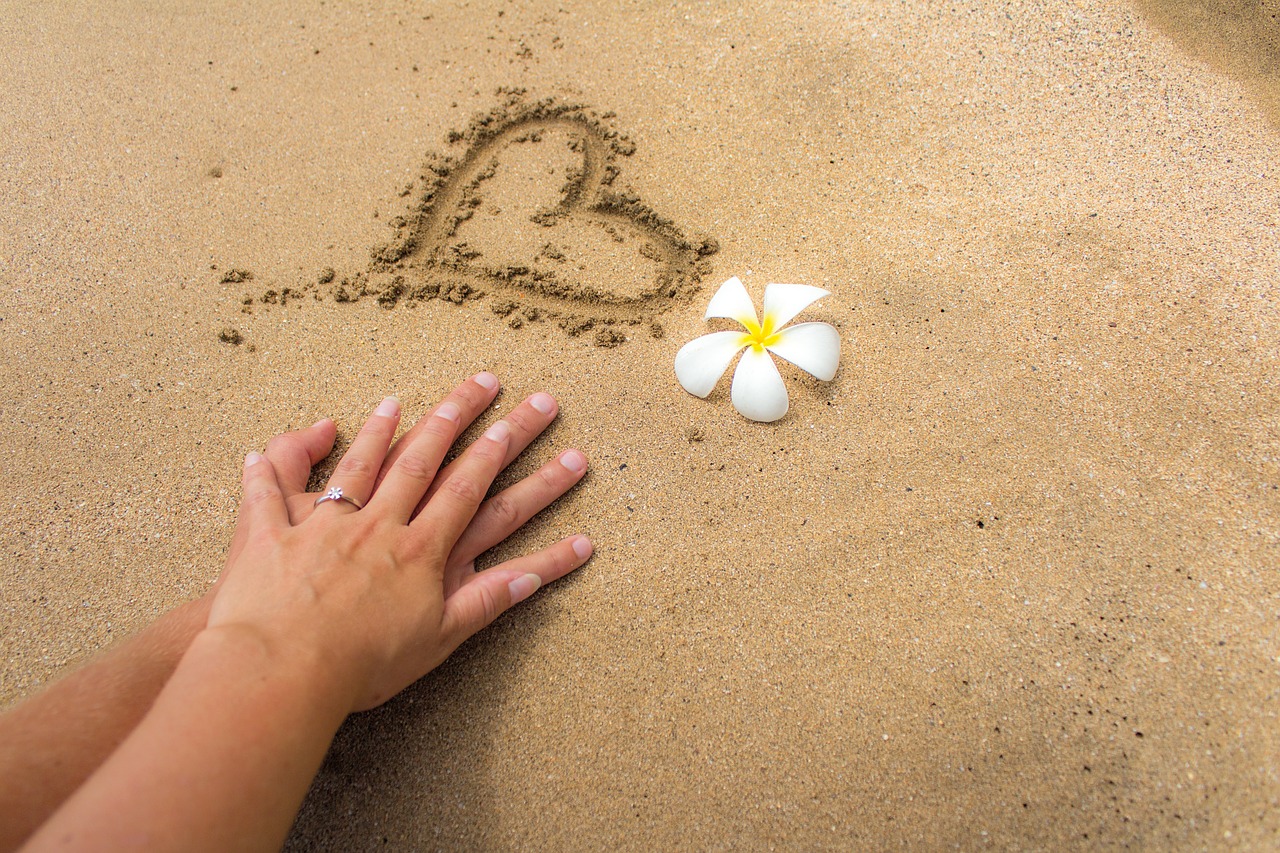 ⇒ Relationships
Tips for Parents, Teachers and 'Ohana


Respect: Treating your partner and children the same way you want to be treated. When our children see us treating others with respect, they are more likely to give others respect, even when we are not around. Being respectful of others leads to more productive, positive relationships. .
Chores : Sharing household chores and having children have chores. This helps them realize that everything does not revolve around them and that they are part of a team.
Rules: Set and enforce reasonable rules for your children. Parents sometimes make the mistake of thinking that they should be their child's friend. Children and teens need parents who set and enforce boundaries. In the long run your child will respect you more and will be better citizens if they learn to follow rules and to be able to set their own limits as appropriate.
Sportsmanship: Display good sportsmanship when watching sports, both when your child is playing and when watching TV. Everyone can't always win, but everyone should always try their best. Being humble whether you come in first, second or last brings more respect from others than arrogance.
Volunteer: Volunteer at your child's school, in the community, or church. Be a mentor or a coach. This demonstrates to your child that we are part of a larger community and that not everything we do is for money or reward. Take your child with you whenever possible so that they can learn to give back as well.
Listen, without judging : Listen to your children so they learn to listen to you and other adults. Listening is a key to healthy relationships.
Friends : Learn who your children's friends are and encourage them to spend time with them in your home so that you can help them have positive friendships.
About the Author: Kathy Bentley, Parent Educator, consults for the Ho'ala Hou Project of the Pacific American Foundation and other agencies serving 'ohana. kathyparentingsolutions.com
Background on the Five Rs:  In 2004, the Castle Complex of schools adopted a framework for positive behavior support called the Five Rs. This initiative is now a community wide effort to develop a common language to help our students grow up to be drug free and good community members. The Ho'ā la Hou Project of the Pacific American Foundation supports these efforts of "Community Works in 96744.' The Project uses a cultural approach to reawaken parent involvement at four schools through a series of educational 'ohana activities.

Nā Hopena A'o - BELONGING
My Pledge
I stand firm in my space with a strong foundation of relationships. A sense of Belonging is demonstrated through an understanding of lineage and place and a connection to past, present, and future. I am able to interact respectfully for the betterment of self and others.
Know who I am and where I am from
Know about the place I live and go to school
Build relationships with many diverse people
Care about my relationships with others
Am open to new ideas and different ways of doing things
Communicate with clarity and confidence
Understand how actions affect others
Actively participate in school and communities
Nā Hopena A'o or HĀ are six outcomes to be strengthened in every student over the course of their K-12 learning journey. The outcomes include a sense of Belonging, Responsibility, Excellence, Aloha, Total Wellbeing and Hawai'i. When taken together, these outcomes become the core BREATH that can be drawn on for strength and stability throughout school and beyond.
Visit https://thepaf.org
45-285 Kane'ohe Bay Drive, #102
Kane'ohe, HI 96744-2366
(808) 664-3027
If you'd like to unsubscribe, click here


Mālama 21st Century Community Learning Center is brought to you through a generous grant from the Hawaii Department of Education.